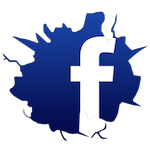 Great place to workout; great equipment; great WOD's; but best of all is the staff!!!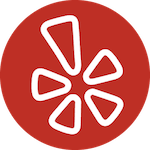 I've been a member of Crossfit Amplitude for about a year and I plan to be a member for as long as the doors are open (which I hope is for a very long time). The trainers are very knowledgeable, friendly, and just all around good people. The support system from my classmates is beyond anything I've ever experienced in other gym classes. If you're looking for a good workout, come give Crossfit Amplitude a try!
In hindsight it is a funny realization - a lot of out of shape people really don't think they are in that bad of shape.
Looking back five years ago I was one of them and my story was quite common - "I just need to drop a few pounds", "I'll just eat a little less and that will do the trick", "I will go to the gym and jump on one of those machines for a while; that counts as exercise", "you get slower and things hurt as you get older".
It's human nature; we are what we tell ourselves.
Reality started to hit home for me about year 40. The weight kept adding up, no real thought to anything I was eating, I wasn't able to ride a bike with my son for more than a little while without stopping, my joints hurt while dancing with my young daughters in the living room, more often I woke up feeling tired and creaky.
Even with all of those facts staring at me each morning in the mirror, the smart logical person in me wasn't looking for a change and why would I be, in my mind I was fine, just aging gracefully and accepting it all as part of the process. But change found me and it can find you as well.
A friend I hadn't seen in a while with a newly transformed body told me to go meet these guys at CrossFit Amplitude. No clue what it was, what was in store, I just went on faith and the belief that it had to be better than what I was currently doing. Taking this step, this simple "tell me more" step was harder than any workout I have experienced in the five years since and I think it is what keeps so many folks away and keeps us that have found this improved lifestyle continually talking about it to others in hopes they will take that step. New commitments to middle-aged people don't come easy.
There are no shortcuts, fad diets, or machines.….you may have tried some of them before. CrossFit is hard work, its fundamental basic movements, its safe, it works, it will make you fit as a fiddle, and it will improve your life and may even save it.
I have been a member of CrossFit Amplitude for 5 years. By the end of the first 6 months, I had dropped all the weight; it was 45 lbs. for me. By the end of the first year I was a pretty fit guy, ran my first 5K, 10k, a Spartan run, my first Triathlon and did a half-marathon. I learned about mobility and what makes my body move correctly, was being challenged mentally to push myself and beginning to see food as a fuel and not entertainment. All good stuff but most importantly I was a healthier person with better blood work, a better attitude and a pretty good example to my kids. This stuff will resonate through-out your home and it will stick to everyone at a certain level.
I have returned to CrossFit Amplitude day after day for 5-years now mostly because it is a way of life and it is led by three family men who love their clients, are experts in what they do and want to invest in you as a person, keep you safe and keep you learning. It is comprised of a community of people who have a very similar story to mine and who all are just folks who want to do better today than yesterday and just honestly enjoy being around each other. The community is the secret to any good CrossFit location and in this place you are welcome and accepted for whom you are today and know how much better you will be tomorrow.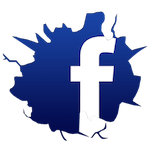 I've been working out at Amplitude for 1.5 years. I started Crossfit because of a back injury and Sebastian, Josh, and Justin have coached me into health. So thankful for these guys and the culture they've created at the gym.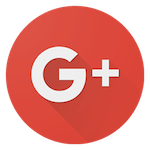 I came to CrossFit Amplitude while on assignment in WS and after having been out of the gym for 6 months. What I found was a welcoming, encouraging and empowering environment. The coaches work with you, meeting you where you're at and always pushing you to be your best. At the first class they treat you like family and make you want to come back. If you're thinking of joining I highly recommended it. In the words of Maya Angelou, "Nothing will work unless you do."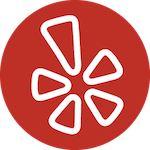 Crossfit amplitude is now my go-to when I am visiting family in Winston-Salem. I did my share of research before getting there on CF in the area and after looking at programming for other boxes I settled on CF amplitude. I was not disappointed. They welcomed me with open arms, had small class sizes, and I had a great WOD. I will be heading beck to NC and can't wait to return.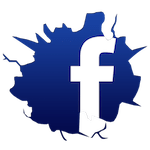 Josh, Justin, and Sebastian are amazing! I loved my experience doing the Crossfit Amplitude Wellness Challenge. I feel better and my clothes fit better. I always feel both challenged and encouraged when I'm working out, a perfect balance.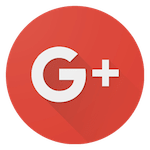 If you want to spend time training with folks who care about your health and well being come here. If you want to be over-trained and misguided go to those other places.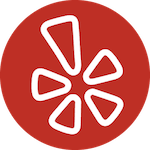 Justin Plummer has been my trainer for 8 years . He is the consummate professional. I am only in Winston Salem on Monday & Tuesday- he comes in for a 5:30-6:00 am session on Monday every week . Each workout is carefully planned to be unique , comprehensive & individualized. it also helps that Justin is a great person who is extremely easy to respect!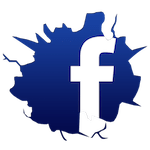 I've been doing crossfit for five and a half years. I've been to many boxes all across the country. This is definitely one of the better ones I've ever been too. Great people, wonderful atmosphere, competent and safe coaching, and an air-conditioned building!!! If you're dropping in or looking for a box I'd definitely recommend checking out crossfit amplitude.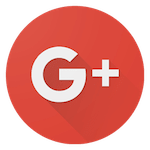 Great box, phenomenal coaches, great personal training.
I dropped in when I was visiting Winston-Salem for training for work. I worked out Monday-Thursday. I worked out Monday morning and the rest of week in the evening. Members were all welcoming. Programming was great and workouts were fun. Coaching was also good. Will drop in next time in town.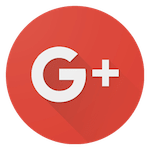 Best Crossfit in the Triad!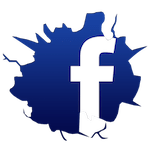 I dropped in while visiting Winston-Salem for work. Awesome programming, welcoming members, and great coaching. Enjoyed it and will def go there again, if I am in town.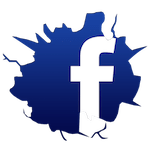 To the inexperienced, CrossFit can be intimidating. But CrossFit Amplitude's 3-2-1- Go program is a perfect introduction to CrossFit. Over several weeks the very knowledgeable and well-trained Josh, Justin and Sebastian led us through a program to help get us into shape and introduce us to basic CrossFit skills and form. After one full week of regular classes, I can now say that the 3-2-1Go program is the only reason I felt confident enough to join. The fellow CrossFitters are super nice, encouraging and there is a true sense of camaraderie in the classes. I highly recommend 3-2-1 and CrossFit Amplitude.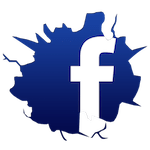 Fantastic place. Just in town for the weekend and needed to get a workout in. Swung by and was greeted with not only a great workout in a good facility, but trust as well. I will see u again in March next year!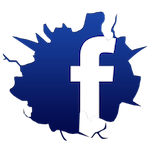 Sebastian, Josh, and Justin are awesome. I could barely jump rope and Sebastian was sooooo patient and encouraging. The other members of class were unbelievably nice. Excellent group. Definitely recommend!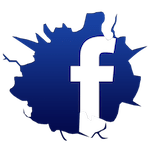 I loved the facility! They have a gym in the front and a crossfit room in the back! Very clean and organized. Nice to have air conditioning :-D!! Very friendly folks too!!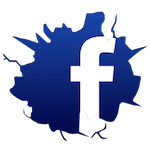 Crossfit Amplitude is a great community of friends who workout hard, play hard and encourage each other to believe in yourself and to keep on keeping on. I am both exhausted and encouraged each time I go to class.
Justin Plummer and his colleagues at Crossfit Amplitude are awesome ! I have been so well looked out for over my 10 years with Justin that I cannot express my appreciation enough !!! The quality, value and professionalism at Crossfit Amplitude are unmatched .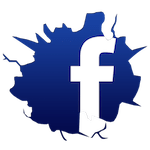 The most amazing place on planet Earth! Josh, Justin, and Sebastian are the best coaches, my fellow crossfitters are great people, and it has become my second home!
Amazing coaches at this gym! They always encourage your best effort and go above and beyond to protect you from injury. I'm honored to call this community of people my crossfit family!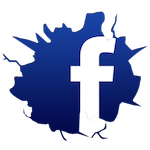 Amazing coaches at this gym! They always encourage your best effort and go above and beyond to protect you from injury. I'm honored to call this community of people my crossfit family!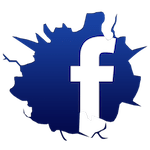 This is a great community of people dedicated to being fit and healthy. With the help of Josh, Justin and Sebastian - and the support of my classmates - I surpassed my goals of being more fit and lean. Crossfit Amplitude is by far the best in the Triad.
Great coaches, great people, great community...it feels like my home away from home, and I know if you ask any other member they will tell you the same thing! Love you guys!